Résumé
Enthusiastic and engaged, Baptiste is a 20 years experienced executive leader. After more than 10 years dealing with innovative and complex projetcs, Baptiste has put a strong focus on Innovation and digital transformation. Convinced that digital is a way among others to improve company efficiency, he developed a strong knowledge of business process optimization.

Graduated from both french University of Technology of Compiègne and the swedish Chalmers University, he started his career as Noise and vibration specialist, then principal portfolio and program manager.

In 2012 he joined the AREVA group, french nuclear energy specialist, and conducted several missions linked to Powerplant Maintenance Strategy and R&D. As Innovation leader, he created the AREVA Innovation Days, led the Open innovation initiative, AREVA Fab- and Digital labs.

After 2 years managing the IS/IT and Digital transformation for the AREVA group, he joined Boccard as Chief Digital Officer. Baptiste defined the global digital strategy and a digital initiative leading to major product releases. He also stronlgy improved the existing Information System implementing extra cybersecurity and process automation.

Baptiste is the father of three sons.

Expériences professionnelles
Chief digital officer and head of boccard digital
BOCCARD , Villeurbanne - CDI
De Juin 2017 à Aujourd'hui
In this role, Baptiste has set the standard for Digital Innovation and process optimization. He created Boccard Digital, a dedicated organisation aiming to drive digital transformation.

From End User IT to new Digital-based business models, Boccard Digital is leveraging opportunities offered by Digital technologies to enhance world-wide Boccard operations. This includes Augmented and Virutal Reality, Robotic Process Automation, IoT and Artificial Intel among others technologies.
As responsible of the legacy IT system, Baptiste is alos managing the GDPR compliance, cybersecurity and data management.
Developping new working habits incl. collaboration and Test&Learn approaches, Boccard Digital deploys innovative methods, processes and tools within the organization. During the COVID19 crisis, this organisation allowed Boccard to operate remotely without any major issues.

Transforming the organisation, Baptiste is managing the ERP deployment program, with a clear goal to provide Boccard's customers around the world the same level of efficiencyand services thanks to process optimisation and a global transversal approach.

As a true comitment to sustain innovation, Boccard Digital is the house of Boccard's intrapreneurship and innovation program.
Manager stratégie produit et innovation
AREVA , Lyon-6e-arrondissement - CDI
De Mai 2012 à Juin 2017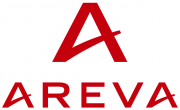 Global Innovation Manager.

• Product Strategy Manager: Alignment of R&D/Product development with Global Strategy + Customer feedback. Product Development roadmap management. Global assessments of R&D performances, R&D organization, budget and arbitration (numbers of projects divided by 3 over the period), link with Innovation process (30% of R&D projects originally Innovation projects...).

• Innovation Manager: Innovation process definition and implementation: Agile-like process and PoC approach, Lean Start-up, UX, Design thinking..., Innovation culture: FabLab + VR room, Innovation Time, Brown bag sessions. Innovation Incubator (7 innovation projects each year), idea management (from 0 up to +900 ideas managed each year), Open Innovation

• Transverse projects management incl. R&D, Innovation and continuous improvement. Projects Portfolio management. Digital Transformation Portfolio manager.

• Innovation Evangelist. Facilitator, speaker, trainer and writer (innovation, creativity, R&D management and idea management). Consulting in Innovation management. Start-up mentor.
Chef de projet
01 DB METRAVIB , Limonest - CDI
De Janvier 2003 à Mai 2012
Formations complémentaires
Project Management Professional
Project Management Insitute - Project management
2011 à Aujourd'hui
MSc Technical acoustics
Chalmers University of technology - Acoustics
2001 à 2002
Parcours officiels
Acoustique et Vibration Industrielle – UTC – 2002

Anglais - Courant
Allemand - Technique
Compétences
Management de projets innovants
management de portefeuille Projets
Cybersécurité industrielle
Gestion de programmes de transformation
Centres d'intérêt
art moderne
design
voyage
Sport: squash
ski
natation
jorky ball