Résumé
Passionate about information systems, I am presently an Implementation consultant at Siemens Digital Industries Software, France.

- CAD/PLM: CATIA V5/V6, Inventor, Creo (Pro/E), ENOVIA V6, Solid Edge, SolidWorks, Teamcenter UA 11 & 12
- ERP/MES: SAP ECC (MM, PP), MES Simatic-IT UADM 1.2+ / Opcenter Execution Discrete 3.2
- Graphic design: Photoshop, Illustrator, InDesign, Keyshot, 3DS Max (Mental Ray)
- ALM/Configuration management: Clearcase, Confluence, JIRA, Polarion, TortoiseSVN
- Project management: Agile, Gantt, OpenAir/PSA, Siemens Advantedge, V-model, Visio
- Sustainability and CSR
- French mother tongue, Professional English, fluent in Spanish

For more information: https://bronnerbenjamin.wixsite.com/cv-portfolio
Expériences professionnelles
Implementation consultant
Siemens Digital Industries Software , Chatillon - CDI
De Janvier 2020 à Aujourd'hui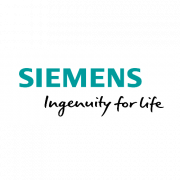 Global Services & Success – Professional Services Direction
Ariane Group project - Manufacturing Phase
International context, Best practices (Siemens Advantedge), Agile, Teamcenter Manufacturing
CAD: CATIA V5, PLM: Teamcenter UA 11 & 12, MES: Simatic IT UADM 1.2+ / Opcenter Execution Discrete 3.2, ERP: SAP ECC

Implementation of the technical solution for classified platform and its interfaces : asynchronous transfer to SAP. Cross-system tests / Closed Loop Manufacturing: CAD/PLM/MES/ERP (end-to-end solution). Upgrade Teamcenter 12 and non-regression tests.
Associate consultant
Siemens Digital Industries Software , Chatillon - CDI
De Janvier 2017 à Janvier 2020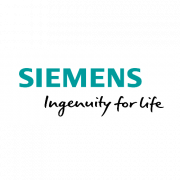 Implementation of the technical solution (data model, queries, workflows, preferences, stylesheets, etc.) in Teamcenter for the following Solution Templates:
- Means and Tool Design Management
- Part Manufacturing and Quality Planning (Bill of Materials, Bill of Process, Gantt/PERT)
- Alternate and Parallel Operations sequences
- SAP/MES integration, Genealogy, As-Built and Reports.
Animation during Maturity Review (MR) and User Acceptance Testing (UAT) phases: presentations, walkthrough, technical support during user tests and problem-solving with Confluence/JIRA.
Cad/plm functional engineer - groupe psa
AVENIR CONSEIL FORMATION , Boulogne billancourt
De Avril 2016 à Janvier 2017

Permanent contract – Avenir Conseil Formation – Design office Groupe PSA

Technical support on CATIA V6 (WIN) and PLM ENOVIA V6 (WEB) for vehicule and mechanism departments – Change management – User assistance – Incident handling – Problem solving – Developed and implemented methodologies and flow charts – Users training
Csr project leader
SNCF , Saint-denis
De Septembre 2014 à Septembre 2015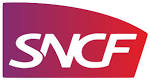 Work/study training program – Sustainability Managing Direction – CSR Department

Implemented Corporate Social Responsibility (CSR) reporting according to GRI G4 guidelines – Consolidated 50 sustainable development indicators with the information system Indicia and integrated to financial and CSR reports at corporate level
R&d engineer
SAINT-GOBAIN , Thourotte - Stage
De Septembre 2013 à Février 2014

End of study internship – Innovative Materials – Chantereine R&D Centre (Enamels Group)

Managed and implemented a project of new designs on flat glass for household electrical applications – Realized the benchmark of impression processes, functional analysis and clients specifications – Designed and realized prototypes in agreement with QHSE standards – Reports in English – Various products and technical solutions suggested
Automotive quality engineer
SOGEFI , Guyancourt - Stage
De Septembre 2011 à Février 2012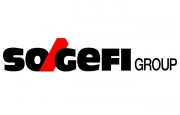 Internship – Automotive filtration&suspension – Revenue: €1,5 billion – Quality Department

Managed the transfer and harmonization of the documentary system to a new computing tool. Collaborated with the international plants' quality managers – Planning, tree structure, document life cycles, updating specifications, test database, training materials – Reduced about 70% of document types – System restructuration and control – Industrial reporting
Formations complémentaires
Master 2
Université de Versailles Saint-Quentin-en-Yvelines - Sustainable Development and Corporate Social Responsibility (CSR)
2014 à 2015
Master's thesis: The value creation of a CSR policy for a company and its stakeholders, which opportunities and boundaries? The example of SNCF.
Engineering degree
Université de Technologie de Compiègne - Mechanical Engineering and Industrial Design
2008 à 2014
Projects: 3D Modeling and 2D plans of mechanical parts using CATIA V5 and Pro/Engineer (4 months) – Cabin luggage's concept, designed by exploring innovative functions and analysis of quality perceived of luxury world products (4 months) – Ergonomic study of a heart rate monitor and re-design proposals (4 months) – Realization of the quality manual of a bread machine using quality management tools (4 months)
International exchange program (1 year)
Instituto Tecnológico y de Estudios Superiores de Monterrey / ITESM - Industrial Design career (Classes in English and Spanish)
2012 à 2013
Projects: 3D Modeling, assembling and 2D plans of a blender using Inventor (5 months) – Design using Inventor and Solid Edge then realization of various prototypes : CNC, turning, drilling, 3D printing, water jet cutting (5 months)
Baccalauréat
Lycée Louis de Broglie - Science Baccalauréat
2005 à 2008
Parcours officiels
Ingénierie du Design Industriel – UTC – 2014

Français - Langue maternelle
Anglais - Technique
Espagnol - Courant
Italien - Notions
Centres d'intérêt
Généalogie​ (création ​de ​l'arbre ​familial ​depuis ​1600)​
​Photographie​ et​ retouche ​d'image
Secourisme​ PSC1​ (2014)
​Randonnée​
​voyages