Résumé
I spent more than 15 years in the aviation & defense industry (Airbus, Safran, Thales), between engineering and IT domain.
This helps me to assist my customers by providing consulting and expertise in new technology to deliver successful transformation programmes that address their most complex and critical business challenges.
Above all, I offer to challenge existing paradigms to provide added-value and innovation through IT transformation to address their issues and stakes.



Expériences professionnelles
Global account manager
SOPRA STERIA Group , Courbevoie
Account manager / head of digital innovation
SOPRA STERIA
De Janvier 2015 à Aujourd'hui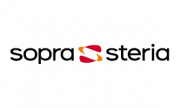 ○ Head of digital innovation
○ Business development & sales management
○ Sale of complex solutions
○ Business Plan & strategy
○ Expertise in digital technology
○ Upselling business
○ Coordinate commercial team
○ High Level interlocutor
○ Cost control, Monitoring and Accounting (20 M€)
Director of operations
SOPRA STERIA , Courbevoie - CDI
De Avril 2010 à Décembre 2016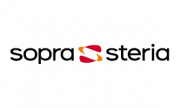 ○ Management et développement des activités IT (BUILD, RUN, Conseil)
○ Responsable des engagements contractuels et de la production
○ Surveillance et suivi financier de l'activité (CA : 20 M€)
○ Suivi et animation des équipes (Onshore, Offshore) (150 p.)
○ Pilotage des offres
○ Gestion des ressources humaines (suivi de carrière, recrutement)
○ Définition de la stratégie des systèmes d'information
○ Responsable de l'innovation (définition et développement de prototypes)

Project director
nexeya , Chatenay malabry - CDI
De Octobre 2005 à Avril 2010

Senior consultant
ALTRAN , Levallois perret - CDI
De Janvier 2002 à Septembre 2006

Formation complémentaire
Master of Science in Ocean & System Engineering
Florida Atlantic University
1999 à 2001
Parcours officiels
Conception Mécanique Intégrée – UTC – 1999

Anglais - Courant
Espagnol - Notions
Compétences
Gestion opérationnelle des activités
Stratégie IT (ERP, CRM, BI, NTIC)
Surveillance et suivi financier
suivi de carrière et recrutement
Développement commerciale