Situation professionnelle
Épanoui(e) professionnellement
Résumé
Established go-to-market strategies
Built technology ecosystem
Led Change Management
Ran Business Unit
Expériences professionnelles
Président/pdg
POLLEN-INNOVATION , St ismier - CDD
Depuis le 02 mars 2010
Pre-venture program coordinator
NANO-TERA.CH , Lausanne
De Janvier 2013 à Novembre 2017
The Nano-Tera.ch Pre-Venture Program aims at fostering the creation of economic value out of scientific and technological results generated within the Nano-Tera.ch program.
Nano-Tera.ch is a Swiss national funding program supporting research in engineering of complex (tera-scale) systems for health, security and the environnment using nanotechnologies.
Ceo
POLLEN-INNOVATION
De Février 2010 à Aujourd'hui
Industrial liaison officer
ECOLE POLYTECHNIQUE FEDERALE DE LAUSANNE
De Septembre 2009 à Octobre 2012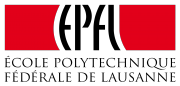 Business coaching : help ideas evolve into new companies, in the Mobile Information and Communication System area (NCCR MICS)
Objectweb team leader
INRIA
De Juillet 2006 à Décembre 2007
Establish the new strategy for the team, focusing on middleware components available under Open Source licence. These components can be used to build distributed platforms.
Co-funder and chief technology officer
TRACEDGE
De Octobre 2004 à Décembre 2009
Co-funder and co-decision maker for strategics subjects : organized the company, defined the business mix, built the ecosystem. GPS usage in sport performance.
Business development director
CAPGEMINI
De Janvier 1999 à Décembre 2003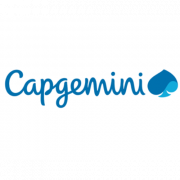 Established the go-to market strategy, defined and launched new end-to-end solutions, involved the sales foces, monitored key indicators and action plans, draw key people
Managed a team, built trust and mindshare
Managing director
CAPGEMINI
De Septembre 1984 à Décembre 1998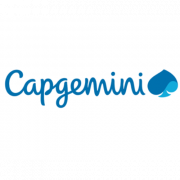 Defined the profitability targets, transformed the organization, established and ran the strategy to redeploy the activities into Internet and Multimedia activities, draw the sales activities, managed Human Resources
Formations complémentaires
International Business School
0000 à Aujourd'hui
MBA
International Business School
1999 à 2000


In addition to my day-to-day activity
Université de Technologie de Compiègne - Computer Science and electromechanics
1977 à 1981
Parcours officiels
Conversion Electro Mécanique – UTC – 1980

Centres d'intérêt
Skiing
running
paragliding
aviation